Sunday, October 17, 2004
Without a doubt, the weirdest Flash Animation take on the upcoming US election has to be this Bollywood version...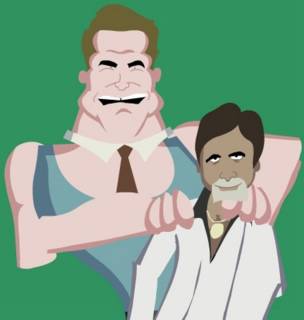 What can I say?
DISHOOM
! I was amazed Arnie could dance! [
Via 2xBoing
]
If this is all a bit odd, heck out
Hob Galding's Bollywood background info
.