Wednesday, October 20, 2004
Since the presidentail debates in the US, everyone's been asking
Is Bush Wired?
At first, the debate photos showed a strange device strapped to the burning Bush:
But now the truth has come out...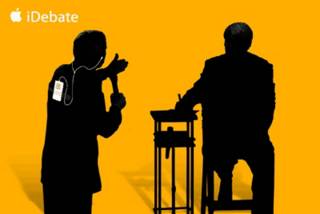 [
Source
,
Via
]
While I'm pleased Bush has accepted he's a cyborg, isn't this
cheating
via the terms laid out for the US presidential debates? Mind you, that never seems to have bothered the Blow 'Em Up administration in the past...